Easy-to-use Mac software for importing, sharing, archiving, and editing video footage from your old camcorders.  Support for MiniDV, HDV, Video8, Hi8 and Digital8 (D8) tape formats. Also supports VHS when used with a DV camcorder or analog to DV converter. 
Convert your old video footage from standard definition (SD) to HD.  

Support for the Mac's

 "Share Menu" (share to iMessage, Mail and Photos).  

Automated file syncing when choosing a new folder to store your video.
Import videos from your computer, phone, phone or digital camera. 
LifeFlix is delivered immediately as a software download.  100% Money Back Guarantee.  If not satisfied we will refund your money. 
Tell your friends about LifeFlix!
View full details
좋네요
캠코더에 영상들 다 mp4화 하려고 많이 알아보다 이프로그램이 유일무이하다고 생각이듭니다.
A great tool for all my Mini DV
After my switch from Windows to Mac, I had to look for a new video editing program.
DaVinci Resolve was the best choice for me. But, unlike with Pinnacle (Windows), I couldn't upload a Mini DV anymore by the program itself. I couldn't find a program that transfers my tapes well until I found LifeFlix. What a fantastic tool. I can archive my old movies, and also get them divided into the correct timeframes.
A rescue for a lot of personal history.
Family Memories
LifeFlix was very helpful in asisting me to download my digital video tapes to my computer. I managed to download over 80 hours of tape with very few issues once I learned how to use the app. Not sure what the Editor 3.5 is but my main focus was securing all of our precious memories which was successful.
LifeFlix Importer & Editor 3.5
Absolutely Fantastic!
LifeFlix saved my life! I've been trying to figure out a way to extract my mini DV's into an older iBook. LifeFlix was compatible with my system and it was off to the races! 30 mini DV'S later finally digitized!! Thank You!
Great app for importing video from older Sony Handycams
I have an older Sony Handycam and wanted to copy the video onto my Mac. This app does this easily and very well. Once I got everything hooked up the app found my Handycam and even controlled it when I selected record. The fact that it would automatically break up the video into separate files when the scene changed (in-camera cut) was genius.
Note that I am using this version on an older Mac running El Capitan, as Monterey has a bug that prevents LifeFlix from seeing the camera.
Excellent
What a surprise when I've finally found this software for importing old memories to e new life!
Very easy to use and the right tools to perform your tasks.
I've imported 30 old VHS cassettes ( registered from 1988 to 1997 ) and quite 100 MIniDV ( SD standard and HD High Definition ) ( from 1997 to 2019 ), and I'm still excited to have saved all these to an hard disk that will preserve, for more years to come, what went trough part of my life.
I had some problems on the first use but the " help " give me a big hand.
Right now, after 3.5.3 update, the software is much more reliable.
So I don't think you will be able to find out a better and easy tool for importing old tapes.
What can I add? -
" Applausi " and " Bravo " !!!!!!
Make sure you have the right cable - You need firewire not USB it won't work just sayin'
The software does work, however people you need a firewire cable look at this guy's youtube video. https://www.youtube.com/watch?v=RE-b5TvwISk
Actually, this is where I found out about lifeflix.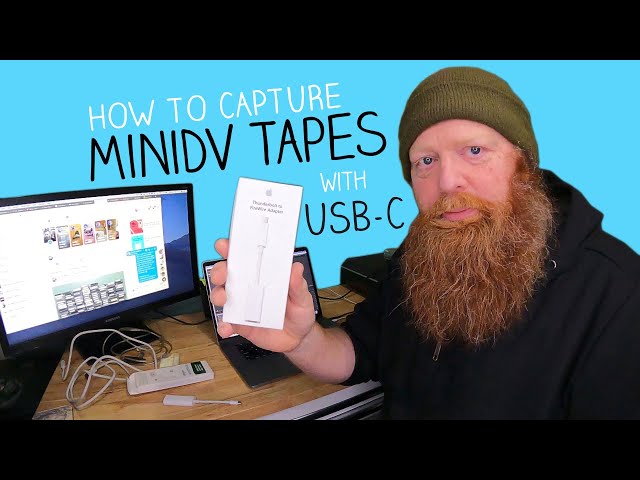 Easy Reliable Mini DV Tape to File Conversion
I had about 80 Mini DV tapes of my family to convert into movie files to edit. I could not have done it any easier or rmore reliable without Lifeflix. Saved a ton of time vs importing directly to iMovie. Lifeflix catalogs all my Mini DV tapes and within the program I can combine, trim, files and share. Very intuitive, simple, and efficient. Thanks Lifeflix!!! Make sure you have the right cables to connect your Mac to your camcorder, and have a cleaning tape handy.
So Close
I found the purchase, download, and installation to be quick and easy. Unfortunately, I was trying to input DV from a DVCam DSR-20 (using a DV out to USBc cable from Amazon). The software was unable to recognize the DSR-20 source. Despite deep exploration online as well as my IT group, I just could not figure it out. Was trying to convert old family DV tapes to mp4s for my daughters graduation.